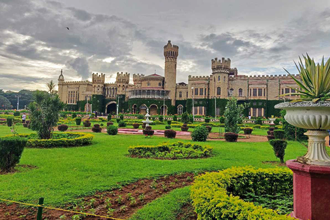 Banglore Palace
This palace was built in the year 1887 by King Chamaraja Wadiyar and is today open to the public who come to witness the lavish and elegant splendor of one of South India's most enduring dynasties.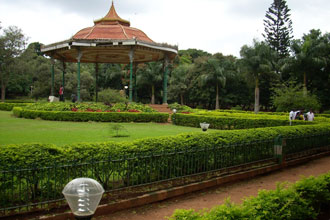 Cubbon Park
Cubbon Park in the city of Bangalore is a major sightseeing attraction rich in green foliage. It is a green belt region of the city and is an ideal place for nature lovers and those seeking a calm atmosphere.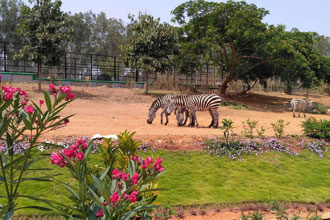 Bannerghatta national park
Located 22 km away from Bangalore, the Bannerghatta National Park is a sanctuary for a large variety of flora and fauna. It has an aquarium, a zoo, Children's park, Crocodile Farm, Snake Park and Prehistoric Animals' Park and butterfly park as well.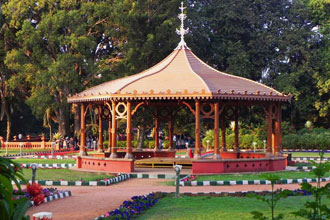 Lalbagh
Lalbagh is one of the oldest botanical gardens in India and is also a major tourist attraction in South Bangalore. It is the first garden of its kind, with planned routes, glasshouses and ornamental flowers growing throughout the property.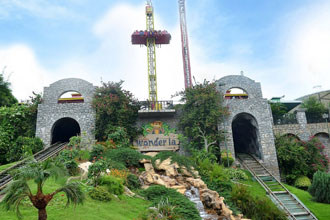 Wonderla Amusement park
Wonderla is one of the largest chain of amusement parks in India. It is owned and operated by Wonderla Holidays. offers a variety of land & water rides for all ages to enjoy.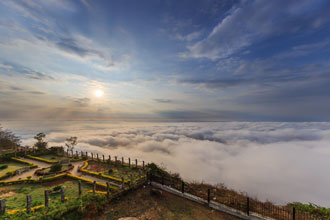 Nandi Hills
Nandi Hills are the perfect location for exploring and trekking activities. There are different popular monuments and temples in these hills, which makes the entire travelling experience similar to a treasure hunt.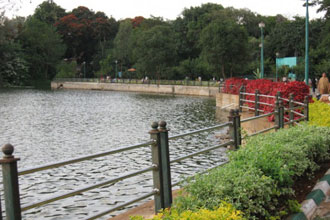 Sankey Tank
Sankey Tank is a manmade lake, situated in the western part of Bangalore. It is a perfect place for nature lovers who can enjoy stress-free moments in the refreshing and calm surrounding.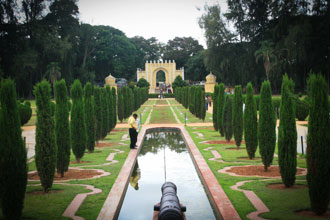 Tipu Sultan's summer palace
This palace was used as the summer residence of the Tipu Sultan. It is a two story building entirely made in pure teak wood with big fluted pillars supporting the whole structure and the walls & ceilings are decorated with floral patterns.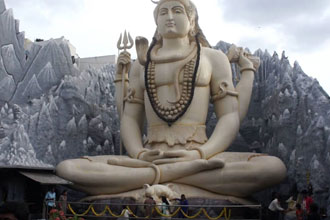 Shiva temple
The Shivoham Shiva Temple, situated at Old Airport Road, Bangalore, India was built in 1995. It features a Shiva statue that is 65 feet (20 m) tall. It is a famous Shiva Temple dedicated to Lord Shiva and a popular spiritual destination.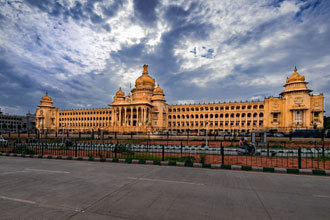 Vidhana Soudha
The Vidhana Soudha located in Bangalore, is the seat of the state legislature of Karnataka. It is constructed in a style sometimes described as Mysore Neo-Dravidian, and incorporates elements of Dravidian styles.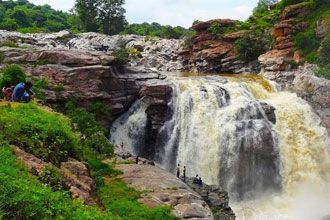 Chunchi Falls
Chunchi Falls, located at a distance of approximately 90 kms from Bangalore city, is nestled in the middle of dry deciduous forest and amazing ranges of rocks offer eye catching panoramic views of dense and green surroundings.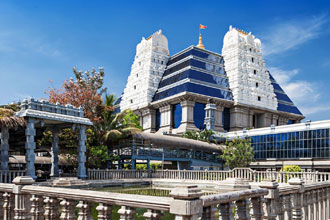 Iskcon Temple
Located in the Rajajinagar area, ISKCON Temple is a revered shrine dedicated to Lord Krishna. The architecture of this temple displays an exceptional amalgam of glass and gopuram that is symbolic of the union between traditional styles and modern aesthetics.