Bangalore is one of the metro cities in India with so many tourists, business persons, and foreigners travelling to every single day. Thus there are so many hotels in Bangalore that claim to be the best hotels in Bangalore or the finest deluxe hotel in Bangalore.
Bangalore is usually known as an IT hub of India and thus many business persons visit here every single day to attend their meetings or conferences. Usually they look for some of the best hotels in Bangalore near Majestic station or good hotels near rajajinagar Bangalore. The leisure travellers who visit Bangalore with a wish to see a glimpse of life in the metro, would want to stay at some good family friendly hotels in Bangalore.
If you are visiting Bangalore with some work purpose or as a leisure traveller, there are so many interesting things you can do. Are you interested in exploring nature, activities like boating or bird watching?? Bangalore is blessed with a definite number of beautiful lakes that welcomes everyone who is seeking a refreshing time. Most of them are very well maintained and offer a perfect retreat to the visitors who seek to discover joy!!
Top 12 Lakes In Bangalore
The listicle below is aimed to guide you explore 12 popular lakes in Bangalore for unlimited fun and leisure:
1. Madiwala Lake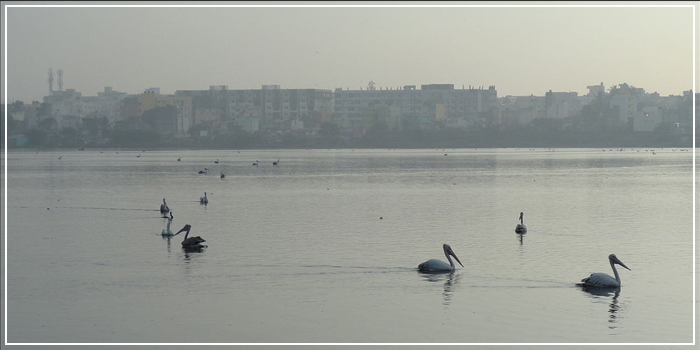 It is one of the largest lakes in Bangalore, maintained by the Karnataka State Forest Department. It is blessed with an incredible beauty which you can notice while visiting the lake. You would be discovering the fun with many exciting activities like strolling around the lake, clicking photographs, bird watching & many more. You can enjoy the calm & pleasant ambiance with your family & friends.
Location : Bannerghatta Main Road, BTM 2nd stage, Bangalore
Timings : 05.00 AM to 09.30 PM, all days.
Boating Timing : 10.00 AM to 06.30 PM, all days.
Cost : INR 5/- per person (for Adult) & INR 2/- per kid (for Kids).
2. Ulsoor Lake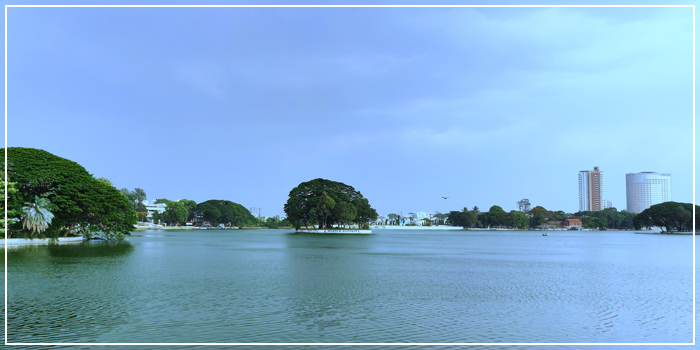 This lake is spread over 50 acres, and is an exciting place for the visitors who want to stay close to nature and enjoy. It is one of the oldest lakes in the region with a lush green ambiance inclusive of trees and islands. It also has a child play area where your kids can play around, you can also go boating. You can also grab the opportunity to explore places like commercial street, church street & indiranagar during your visit to this lake.
Location : Near MG Road, Bangalore
Timings : 6:00 AM to 8:00 PM (Wednesday closed)
Boating Timing : NA
Cost : Free
3. Hebbal Lake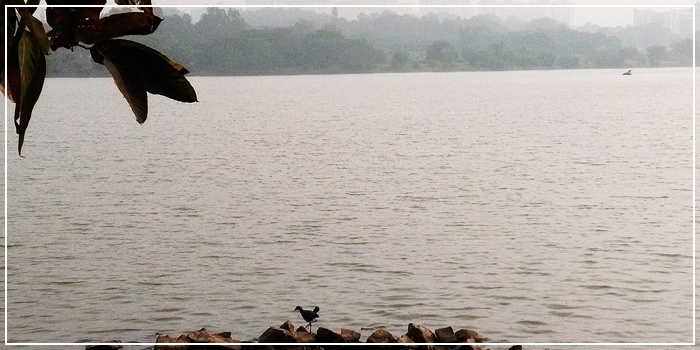 It is another splendid lake that welcomes a definite number of visitors to experience a rejuvenating time by beholding a ravishing surroundings!! It is sprawled over 150 acres and a one stop destination for bird lovers. You can capture varieties of migratory birds that will exhilarate you. You can enjoy the sunset and sunrise while boating in the lake.
Location : 13 km away from the Kempe Gowda Bus Stand, Bangalore
Timings : 7:00 Am to 8:00 PM, any day
Boating Timing : NA
Cost : INR 10/- per person
4. Lal Bagh Lake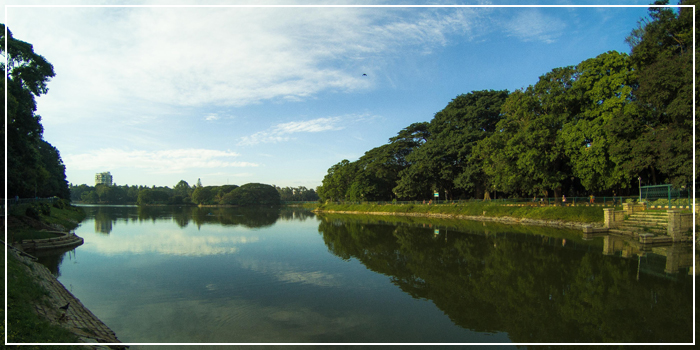 This lake is located inside the Lal Bagh botanical garden and a must visit place for the leisure travellers. This place is beautified with lush greenery and different flowers that makes it a paradise for the visitors. You can find many migratory birds here, and it is the best lake to visit with your family or loved ones to spend some quality time with them.
Location : Mavalli, Bangalore
Timings : 9:00 AM to 6:00 PM everyday (for public), from 6:00 AM to 9:00 AM and from 6:00 PM to 7:00 PM (for pedestrians).
Entry Cost : INR 10/- per person and free for children below 12 years of age.
Flower Show Cost : INR 40/- per person.
5. Agara Lake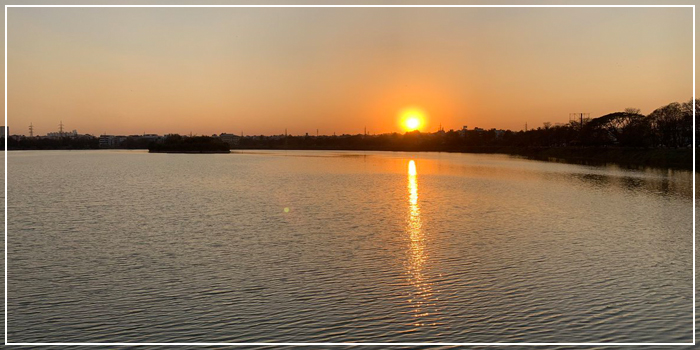 This scenic lake is located on the course of your journey to Bangalore and known as the Agara Lake. The mesmerizing surrounding with a glimpse of the panoramic view of the lake will literally blow off the visitor's minds. There is a joggers park located near this lake and it also features a statue "Children-Globe-Rooster".
Location : Agara Village, 1st Sector, HSR Layout, Bangalore
Timings : 5:30 AM to 11:00 AM, 4:00 PM to 6:30 PM (Monday to Saturday) and Sunday from 5:30 AM to 6:30 PM
Entry Cost : Free
Location : Varthur, Bangalore
6. Hesaraghatta Lake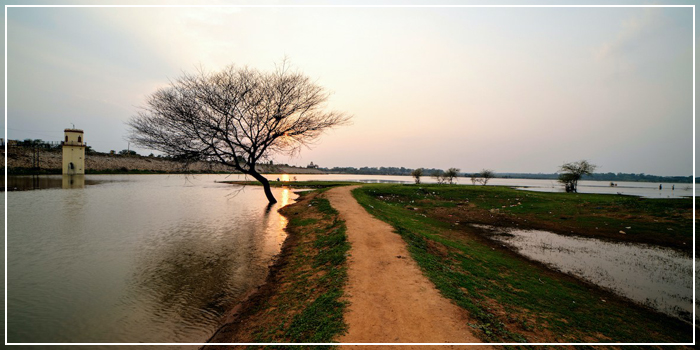 This lake is spreaded over a thousand acres area and is another hotspot for nature lovers. It is also well known as a small bird sanctuary because it houses a variety of migrant birds such as myna, bulbul & bush larks. You would get rid of your stress while exploring the lush green surroundings of this lake.
Location : 18 km to the north-west of Bangalore
Timings : Early morning hours
7. Kengeri Lake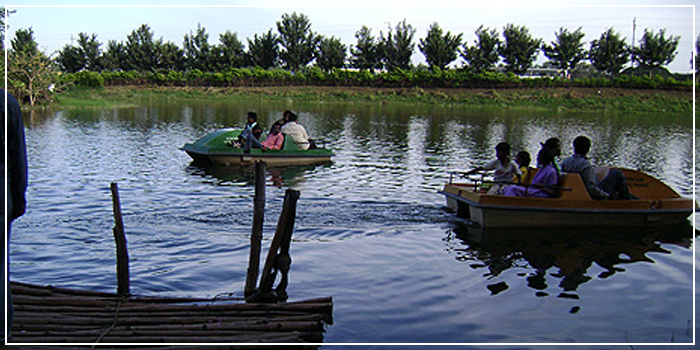 This lake is known to be the most happening place for boating in Bangalore, here you can spend some good quality time with your family or friends and make some good memories to cherish for your life. Apart from boating, there is a kids play zone which attracts the families with kids the most.
Location : Kengeri Satellite Town, Bangalore
Timings : Any time
Entry Cost : Free
8. Sankey Tank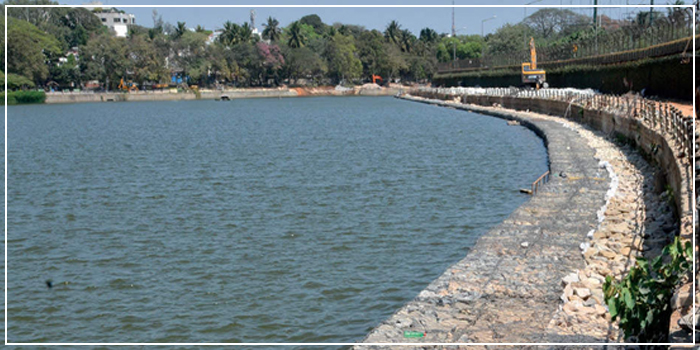 This is another man made lake located in the malleshwaram west, Bangalore. It is well known for offering some of the unforgettable moments to families. It is very much popular among couples because of the romantic atmosphere especially during the sunset time. While nature lovers and bird watchers are busy engaging themselves in photography.
Location : Kodandarampura, Malleshwaram, Bangalore
Timings : 6:00 AM to 8:00 PM
Boating Timing : 6:00 AM to 10:00 AM and 12:00 Noon to 5:00 PM
Entry Cost : INR 10/- per Adult & INR 5/- per Children
Boating Cost : INR 20/- per person
9. Nagavara Lake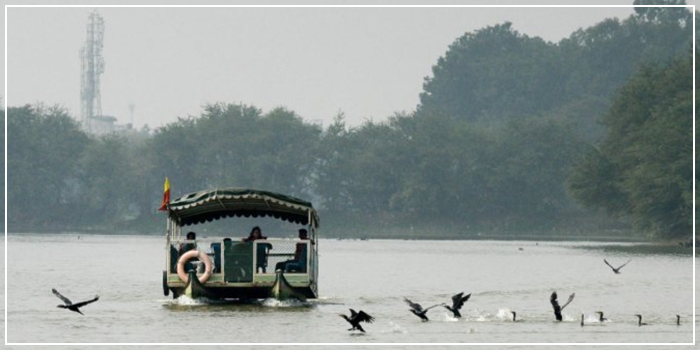 This beautiful lake is situated at the outer ring road, covering the area of approx 44 hectares. It is one of the most appealing and unique places to visit and it catches tourists' attention to a larger extent. There is a leisure park and lumbini gardens within the premises.
Location : Nagavara, Hebbal, Bangalore
Timings : 6 AM – 7 PM
Cost : Free entry
10. Kaikondrahalli Lake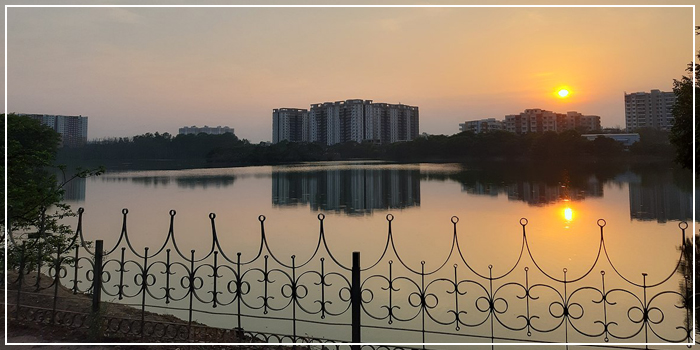 Kaikondrahalli is an urban lake spread over 48 acres of area. This spoon-shaped lake is surrounded by the residential area which used to be a dump yard in past years. A wide variety of bird and animal species can be seen here like frogs, fishes, herons, kingfishers and many more. That makes it the most popular spot for bird watching and Kaikondrahalli lake the most famous lake.
Location : Kaikondrahalli Lake Trail, Bengaluru, Karnataka
Visit Timings : NA
Cost : Free
11. Puttenahalli Lake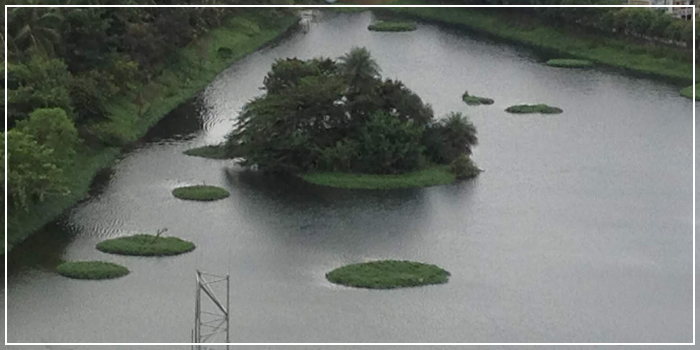 Another beautiful lake in this list is Puttenahalli lake that is spreaded over 13 acres of area with the surface water & rain being the main source of the water in the lake. At this lake, you can find almost 80 different species of birds including kingfishers, spot billed duck, Indian pond heron, purple heron.
Location : Arekere MICO Layout Main Rd, Puttenahalli, JP Nagar 7th Phase, near MLR Convention Hall, Bengaluru, Karnataka 560076
Timings : NA
Cost : Free
12. Jakkur Lake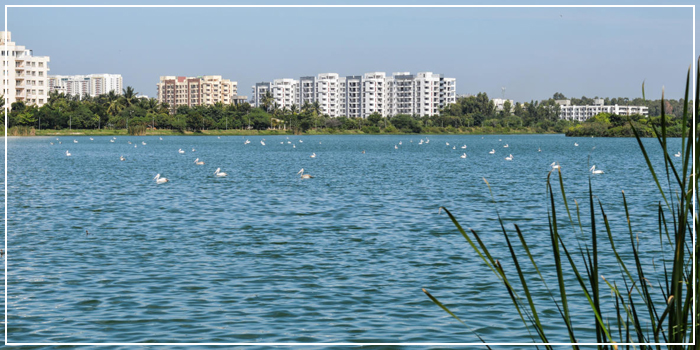 This lake is spread over an area of 160 acres and was built to meet the requirements of the people of Jakkur village. But now serving as a bird watching place, especially in the migratory seasons. And the fish population has also increased over the years and thus an increase in the birds. Pelicans are very easily spotted at this lake.
Location : Agrahara, Bengaluru, Karnataka 560064
Timings : NA
Cost : Free
All the above mentioned lakes are just a glimpse of the lakes, actually there are 189 lakes in the Bangalore city. So, plan your trip to Bangalore soon and be ready to explore all of these beautiful lakes with your loved ones, because Bangalore has a very pleasant climate almost throughout the year. So, you will definitely have a wonderful time here.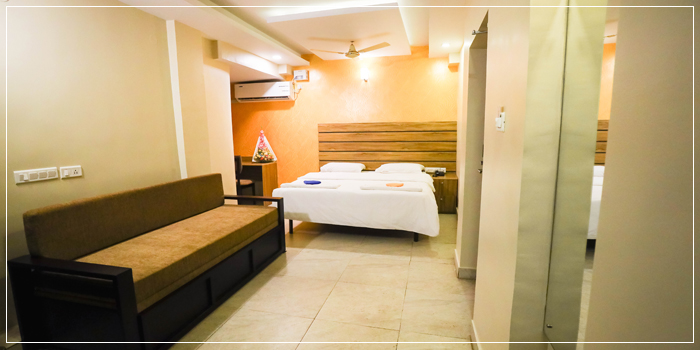 If you are thinking about your stay during your visit, don't worry. You can make an advanced hotel booking in Bangalore with hotel Vajra Heritage for a comfortable and budget stay experience. For more details about room types and other inclusions, please visit the website or call on +91-7575090959.