Bangalore has always been an IT hub and nowadays people from all other professions have been diverted towards Bangalore, as it is a place that honors every culture.
Let it be any festival, it is celebrated very enthusiastically in Bangalore. It also has leisure travelers as well as business persons coming over for a day or two for business meetings looking for a budget hotel in Bangalore.
There are so many good resorts and hotels in Bangalore, but a good budget hotel is not just offering good rooms at economic rates, but it should be at the prime location of the city, the bus station and railway station should be nearby and there should be good availability of bus, auto or taxi for the transportation and easy access to tourist attractions, as well as in close proximity to shopping malls and restaurants.
Hotel Vajra Heritage – Simple & Convenient Budget Hotel in Bangalore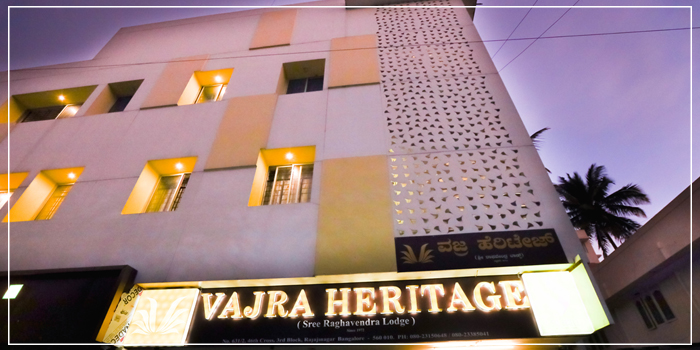 Hotel Vajra heritage is one such good budget hotel near Rajajinagar Bangalore offering all the modern day amenities with an utmost comfortable stay in the heart of the city.
So, once you plan a trip to Bangalore, the very first thing you will be doing is searching a comfortable yet affordable place to stay peacefully. And hotel Vajra Heritage is the best place for you.
You don't need to look for cozy home stays to give you a feeling of a home away from home, but there is no need for it. At Vajra heritage you will be finding the same at a very affordable rate. You can choose Vajra heritage either you are travelling solo or with your family or friends, your hotel specifications and budget will not be compromised during your stay with hotel vajra.
Amazing Accommodation Options in The Heart Of City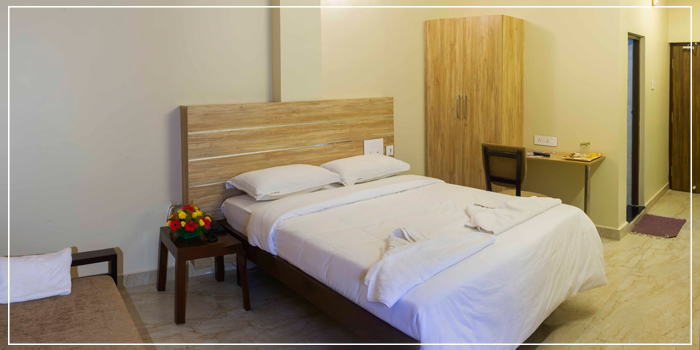 Moreover you can set your own preferences regarding room selection, as they have four different room types to offer you. If you want to go for sightseeing, it will be arranged by the hotel as per your convenience.
In fact it is an amazing place to stay with your near and dear ones, it is a simple and convenient budget property in the heart of Bangalore. It has clean and spacious rooms with elegant decor and modern style furniture to offer you the most comfortable stay you have ever had in such a budget amount.
And that's why it is the best option for you to stay either you are a leisure traveler or a business person or coming for a trip to Bangalore with your family or friends. Because when it comes to a place good for family in Bangalore at pocket friendly rate, nothing can compare to hotel Vajra Heritage.
Explore Bangalore With Hotel Vajra Heritage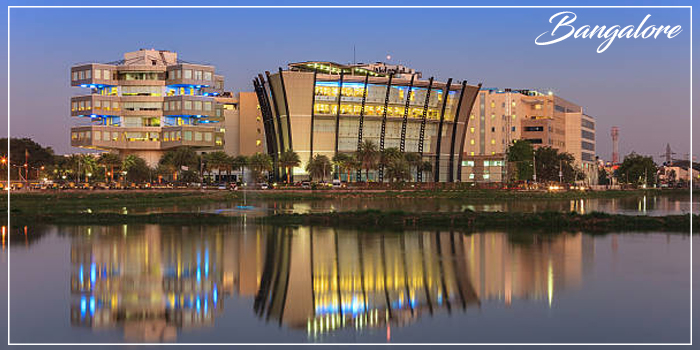 Bangalore is a city with a wide variety of population from all over the country and have made their lives in it.
Bangalore is a best place for food lovers, starting from the fancy eateries to delicious street food, it gives you all the choices to spoil you while you are in Bangalore. During your stay at hotel Vajra Heritage Bangalore, you can explore the city and try different food joints with a large variety of cuisines. It will bring you the experience of tasting different religion's food at one place.
You can also explore the umpteen things in enlivening Bangalore nightlife during your stay. It has so many choices of things to do during the day as well as night that on any day of the week, at any time of day or night, no matter whatever in whatever mood you are in, this city has definitely something to offer you.
Have a Best Stay Experience in Bangalore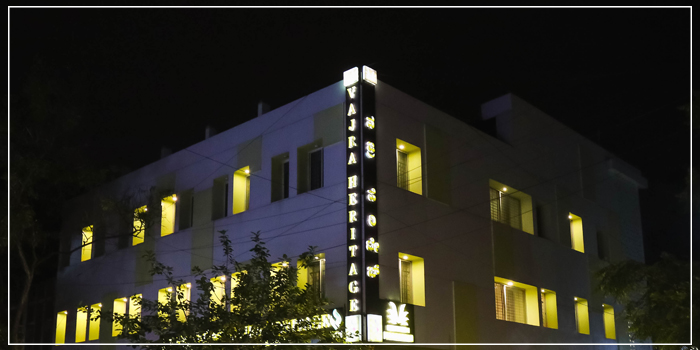 With the provision of best hospitality services to their guests, they have set a benchmark in the hotel industry. If you want to make an online hotel booking in Bangalore with hotel Vajra, just search for it online and you will see it on almost every possible online hotel booking portal.
Our unmatched services at budget rates have made us popular among the leisure travelers as well as business persons as we are located at very close proximity to all the important business hubs in Bangalore. Our spacious rooms will make your day amazed. We might be located in the center of the city but the calm and soothing ambiance will definitely make your stay amazing.
This place has almost everything that one would want or need during their vacation days. So, book your stay now only and have a happening time in bangalore with your loved ones. For more details visit our website @ http://www.vajraheritage.com/ or call us on +91-757-5090-959.